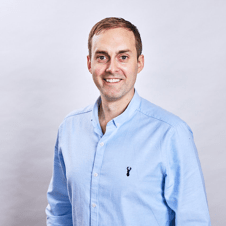 Dr Carl Owen (Toothy)
Global Head Monster – Operations
With a PhD in Biomedical Sciences, two other life science degrees, medical education and advertising agency experience – all totalling 15 years – I can take a brief and produce wonderful words to suit any audience; be it doctor, nurse, patient, parent or professor.
I've developed expertise across a wide range of therapy areas including ophthalmology, diabetes, asthma, COPD, psoriasis, infectious disease, vaccines, haematology, gastroenterology, iron deficiency anaemia, schizophrenia, BPH, neuropathic pain, testosterone deficiency syndrome, overactive bladder syndrome and HIV.
I'm driven and motivated. I find it easy to get on with people from all walks of life. I like to listen to others, but also enjoy taking the lead. I'm confident, committed and passionate about healthcare communications. Some might say I like a challenge, from 20-mile assault courses through to being a father of three.