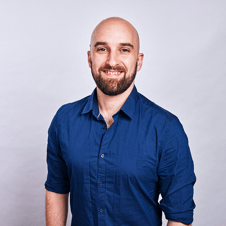 Dave Langdale (Guzzle)
Editorial Director – Operations
I've been copywriting professionally for over 15 years, 10 of those writing for healthcare clients. I have worked across many disease areas, and have a particular interest in rare diseases. My passion is communicating complex information with easy to digest, compelling and persuasive copy and then crafting it to suit a range of channels. Whether that's a sales aid, an internal training deck or a full, patient-facing website.
I have extensive experience designing and project managing creative and digital projects, including advertising campaigns, websites, apps, online advertising, SEO campaigns and virtual/augmented reality experiences. This expertise means I can offer a unique service to my clients, both writing for specific platforms and suggesting suitable routes forward.
I've held a number of roles, including Account Director and Digital Lead, making the leap to freelance writing in August 2018. It was during this time that I had the opportunity to work with Word Monster and I fell in love with their culture, life-first ethos and amazing work. So it's an absolute joy to be joining the team!
In my spare time, I'm a professional children's author, with two book series currently in development. I also recently launched the first book in my Rare Disease Club series, which is designed to help parents of children with rare diseases to explain what's happening inside their bodies and why they might need to visit the hospital more regularly. I enjoy spending my time roaming the Yorkshire countryside with my wife and daughter, listening out for lapwings.